ThetaHealing – Healing in an Instant
The Possibilities are Limitless with All That Is!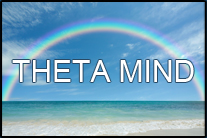 Sky A'Hearn is every thing I needed in a ThetaHealer. Being relatively new to ThetaHealing, I was admittedly nervous about having someone I've never met "poking around" my energy, but Sky put me at ease immediately. I felt completely understood and supported through her humor and caring persona.
Sky is a rare ThetaHealer. She has the uncanny ability to scan and identify blocks; often telling me what I need to work on, before I even know it's an issue. I am continually inspired when I hear her positive, up beat voice cheer me on as I relay the remarkable changes in my life, thanks to our work together. I saw improvement in my life after ONE session!
ThetaHealing can achieve the most dramatic results just by the client allowing the healer to activate this quick, painless process. In my experience, "allowing" relies on the trust between both healer and patient. Many people can DO healing, but I believe it takes a particular kind of person to BE a healer. Sky is just this kind of person. Sky creates a bond of trust, firmly rooted in integrity and love, making it safe for healing to take place on all levels; moving an already quick process to light speed.
I would recommend Sky to anyone looking for a dramatic instantaneous healing, but for someone who has never experienced Theta Healing, Sky is the best call you will ever make.
The first time I met Sky I knew she was a master at her art. I could feel her authenticity, compassion, and love. I began hearing more and more about Theta healing from friends, but knew in my heart Sky was the one for me. After a year, I booked my appointment and showed up to receive and transform. Sky's friendly demeanor and ability to laugh had me at ease instantly, ready to expand into the healing. The meditations she did seemed to resonate deep within my cosmic memory and my soul remembered what to do with Sky's clear instruction. As the healing was happening, she was encouraging and supportive which made it easier to let go and let Source in. She intuitively knew where I wanted to go and was able to capture that path even though I could not speak about it. I had goosebumps the entire time. I had goosebumps the entire day. I let go of some serious old patterns and I feel like a new woman. My world is now fresh, alive, clear, direct, and filled with love. I had been experiencing pain and with her help was able to remedy it immediately. Theta healing is very fast and thorough! I can not wait till my next session with her. If you are in pain, want to let go of old patterns, or want to start living the true light that you are, I HIGHLY recommend Sky for you! What a gift to the Universe!!!
You make talking about the hard stuff easy.
A couple of weeks ago, after months and months of healing, reading the books, trying to take care of myself, trying to meditate & trying to get answers, I felt so frustrated and so alone. Instead of coming up, I just felt like I was digging a deeper hole for myself. I was tired. I felt like just ending it. I knew that would be selfish and leave unresolved energy with my children and other people. I felt like I would not have chosen to come to this life if I couldn't get through it. I couldn't find the answer. I begged God for help, because I was seriously at the end of my rope. I've done the best that I know how to help for myself. And then, there it was, in the Natural Food Coop's Ad pages, Sky's ad. I never read those ads and I picked it up and went right to it. I went to Sky's profile right away and I felt like this is the answer– the road toward digging my way out of it. I was feeling like the future was full of dread, but right now, after working with Sky, I feel the future is full of hope. I can see the sun. I can see the rays of sun. I know I was holding myself back, I just didn't know how to let myself move forward, but maybe it wasn't safe yet. It feels safe now! I just wanted to let you know how calm and peaceful I am feeling right now. I even noticed the beauty in the mountains, grass and sky on my drive home. Usually I would have been too wrapped up in my own thoughts to have even noticed. I cannot tell you how thankful and grateful I am to you Sky!
With sincere gratitude for the Theta work with Sky, my life has evolved so beautifully and gracefully. I am able to see clearly the path for my highest and best good and have truly manifested the partner, home and lifestyle of my dreams. Working with Sky is like a deep breath of fresh air, a coming home to myself.
Before I even saw Sky in the room in Croatia at the ThetaHealing seminars, just hearing her voice for the first time, I had these positive vibes all around me; I just felt inner peace. I've continued to work with Sky via Skype and I just had an amazing session with her. Thank you, Sky! Thank you for bringing me close to myself with the blessings of the Creator of All That Is and for bringing in the light for so many of us.
Having always been a skeptic, I immediately felt at ease with Sky. Thank you for being there for me when I really needed it. I believe in your work and allowed Theta to help return my life to a peaceful abundant and happy state.
Sky is truly an effective, authentic conduit of God's Healing Light. Pure spirit and sage intuition emanate through her voice, immediately settling you into ease-and-receptivity in order to receive God's Healing Light. We are extremely grateful that Sky is practicing this work and helping many people.
I met Sky while working with the Croatian team who hosted Vianna in Croatia in 2014. She was apart of Vianna's team who traveled with her around the world. My first impression of Sky, was how she dealt with people and how she made people feel. When welcoming students to the seminar, she approached them and connected directly to their heart and soul, as if she was telling them that they were her friend and that she loved them. No matter what language they spoke (because we had 15 different translators in those seminars) her love spoke loudly and clearly in all languages. Sky makes people feel good about them selves. All of this made organizing things between our team and Vianna's throughout the three weeks of seminars much easier and more fun. I still remember Sky's simplicity in resolving things. It's like she sees the fastest way to resolve something or looks for someone who will get something done and she goes for it. No need for complication. I like that. I got this feeling that Sky enjoys life and doesn't take it too seriously, while still having a presence of gratitude and depth.
I have been on a quest for better health and life since I was about 9 years old. It stems from my own suffering and looking for answers. Energetic medicine is still rather new in America and the western world and I think soon it will become more common and accepted just as when I was younger, acupuncture was practically thought of as voodoo, and now it is starting to be incorporated into mainstream hospitals. I feel that Sky is exceptionally gifted in ThetaHealing and her joy with it makes the work a pleasure while deeply transforming your entire being. We were working on a physical problem I had and then I found my relationships with others were all working much better after that. She can clear things in one or two sessions that other healers I've spoken to or worked with did not know if they could ever heal. I trust Sky and I love her work.
Sky is a Wonderful Healer. The Beliefs and Feelings that she and Creator have given me went to the very heart and core of the things. They wonderfully and miraculously changed who I am and my desperate situation to the highest and the best.
I was a broken person with a broken heart, engulfed by pain and thinking of suicide as the only desirable outcome. I was terrified of being alone. I have been suffering from an awful compulsive fear – terror more like, that I could not explain for around 6 month. I was being threatened at work by my boss, whom I was so terribly afraid of, that I would run away in panic from whenever he was. I was scared to death to loose my work and my means to survive.
Yet it has all healed. My heart and soul has healed and I am free of emotional pain and loneliness. I was able to see the Truth about the situation with my boss through the Creator's eyes. I was able to be Powerful with my boss and to assert myself. The terrible fear has miraculously disappeared. My boss who threatened me with regards to my work only a few days ago, was frightened of me himself and he has offered me plenty of good employment.
Sky is also a Beautiful and Amazing Healer because her Belief system says that All her Clients Heal. I have worked with three very good ThetaHealers before Sky, yet they could not shift the situation. Only after I came to Sky the real changes on the most fundamental level started happening.
I am profoundly grateful to dear Sky and Creator of All That Is for changing my situation and healing me in such a miraculous way.
For Creator of All That Is indeed All Things are Possible. ThetaHealing is Wonderful, Beautiful and Magically Life Transforming Experience.
Sky you are such an authentic person with such a big heart!!! You can see it in your eyes, the love that you have in your body and how life is pleasing to you.
In whatever moment, you have a smile for whatever person. You enchant me as a person and it has been a pleasure to meet you while you were working with Vianna in Croatia. I give thanks to God for all of the above and for getting to know this world so special of ThetaHealing and its more special because you're in it.
In the summer of 2004, my husband experienced a stroke after a successful brain surgery. This caused total paralysis of his left side and rendered him totally immobile; he could not talk nor eat. He was awake, but unaware, and totally unresponsive to all efforts to communicate with him. The doctor said he was so very sorry, but there was nothing he could do.
About two or more hours later I left ICU and called Sky and asked for her help. She came to the hospital immediately and did a ThetaHealing. The results were startling and awesome. Within 15 minutes, my husband began to talk as naturally as if nothing had happened. We were feeding him his lunch when the nurse came in and stopped in her tracks, surprised that he was eating and sitting up. She regained her composure and asked him if he could move his left arm and leg and he said, "Well, of course I can!" and immediately raised them easily to their full extension. The nurse looked at us, shocked, exclaiming, "What have you all been doing in here?!" We smiled at each other knowing we had witnessed a miracle and said, "ThetaHealing."
It has been three years now and he has remained healed. Thank you, Creator. And thank you, Sky.
I had the privilege of meeting and working with Sky in Santa Monica, California in 2011 as one of Vianna's teacher assistance along side Sky. I saw her beautiful, fun spirit there and her protective nature. Sky, you rock. From those days forward, we have become great friends and sisters. Sky's passion for ThetaHealing and drive to keep it pure and intact is obvious in her own practice, as well when she is Assisting Vianna in the classroom. Sky never looks for credit in All that she has done for ThetaHealing and the Stibals.
Most recently Sky worked with me on soul mate issues. I am happy to say that within only three weeks a nice man has come into my life, as a friend first, and we will see what God has in store for our future. Thank you so much Sky for all you do and your dedication to being of service, receiving the gifts God- the Creator- has bestowed upon You. With total love and gratitude from my heart to yours,
I met Sky when she was traveling as apart of Vianna's team in México 2014 at ThetaHealing seminars where I witnessed her strong dedication for all that she does. I found her to be warm, funny and always with an abundance of love to share with those around her. As a ThetaHealer, she is fast and goes right to the bottom of the issues, and at the same time, she is patient and works until the session is finished, free from stress about time. Since, I've met her and worked with her, she has become a very special friend.
I appreciate Sky's authenticity, her wild edge and her willingness to go to realms where many people are unwilling to go. I see the flicker of the divine in her eyes and sense that she has a connection to source that fuels her passion.
As a Doctor of Chiropractic and mother, I have seen within my own family as well as my practice the tremendous effects of ThetaHealing.
One of my daughters has made such a radical change in the way she relates to the world, I am stunned.
My other daughter has shown astounding insight, wisdom, and spiritual evolvement that at times I can't believe that I brought her into this world!
Personally, ThetaHealing has helped me arrest some of the emotional difficulties that I have lived with, that have held me back, and that have kept me from enjoying the life that I deserve. Finally, with the help of Sky, I am beginning to finally, in my sixtieth year, experience days of well-being, peace, and abundance.
In my practice, I have a patient who is working with Sky. She is sixty-one years old and her siblings, geographically distant from her and who are not under Theta care yet, are demonstrating shifts in their own live…because my patient is radically shifting with ThetaHealing. Once WE begin to shift, all who are in are circle of influence, can't help but shift as well.
I have been blessed by ThetaHealing and Sky's profound ability to utilize this gift.
I have some great news! I have had a miraculous change! This morning I woke up after our session yesterday when we were working on several childhood traumas about drowning and I was wondering "Where is all the congestion?" It wasn't there! After ten minutes I coughed once, it was dry and it wasn't there! Normally I cough and I feel like I'm drowning. I haven't changed my diet or anything. I have had a miraculous change! I am very excited! ThetaHealing is really working for me! Thank you so much! I can't wait to see what's going to be happening later today! I just can't tell you how good I feel! My normal coughing is not as bad today.
Sky, you did a great job; we did a great job!
My experience with Sky can only be said to be totally positive. Having smoked for 38 years (and having tried everything on the market and off the market so to speak) I just could not get rid of the habit. ThetaHealing done by Sky has enabled me to cut down drastically, energized me and somehow I don't feel stressed out as I normally would when giving up.
You of course really want to do this and need to give the attempt all you can. So far I can say this time the process is relatively painless.
Sky is also enthusiastic and so full of joy that, that alone is quite infectious. Coupled with ThetaHealing it is a wonderful and uplifting experience.
Thank you Sky!
I've always found Sky enthusiastic, committed and totally dedicated to the work at hand. We've assisted together on many of Vianna's classes all around the world and I always knew I could trust her organizational skills and sense of humour, which are an especially essential ingredient to any team. It's always been a pleasure.
Sky is a Miraculous healer doing ThetaHealing! Thank you, Sky, for being you and for bringing smiles and light into my life! Sky did a session on me when I was in Oregon and WOW is all I can say! What a surprise! Believe me if she hadn't, I would have had a very hard time with my health. ThetaHealing is Amazing and she is one of the best!
Sky has opened my heart to the possibility of real healing. Years of psychotherapy never uncovered my true emotional issues, or helped any of my fears or negative feelings. I became jaded toward the notion of psychological and emotional healing. I felt that I would carry my "baggage" from my past with me through the rest of my life, and possibly beyond. Sky has shown me that, through Thetahealing, I can shift or cancel negative beliefs and feelings so they no longer plague my life and relationships. It is like a door was opened for me, and I walked into a new way of living and healing. I have been interested in physics, spirituality, and alternative medicine for many years; Thetahealing encompasses and puts into practice all of the information I have read on these topics through the years. Now I am just so excited to learn more about myself and Thetahealing. I feel blessed to have Sky in my life as a healer, teacher, and friend; she is truly an inspiration and a joy!
Theta has helped my animals. My 3 cats and 1 collie are truly my "kids". My husband, Paul, and I have a very active household with them, but I am very sensitive to their needs and moods.
I was noticing that our one cat, Oz, was becoming more withdrawn and would not enjoy fun activities with everyone. And what scared me the most was that one day someone asked me "how many pets do you have?" and the number 3 came out of my mouth and not 4. This told me that my intuition was working and that something was wrong with one of them – probably Ozzie.
I asked Paul to have Sky work with Oz on the next phone session. I could not remember when his appointment with you was scheduled; however, upon arriving home one afternoon, Oz ran past me. His body language and activity told me that you had worked on him. When I asked Paul about Oz being his old self, he just smiled and said he had a session with Sky. As a follow-up visit with our vet, she looked me directly in the eye and said that he had no heart murmur, which he had had for years. I simply smiled. Our vet is very open to animal communicators, etc. so I told her about Sky and Theta. She was fascinated.
Also, just this week, Kyle, the collie, was not his usual self. Upon instructing us to walk with Kyle and just not play with him on our property, he did calm down.
Animals just get Theta immediately.
Love and hugs
I am still amazed at this new revolutionary technology. I have been dirt poor my entire life. Shortly after our phone session I actually met a woman and we saw clearly we were soul mates. This is truly an effective set of techniques! Thank you from the bottom of my heart! I am a much happier man as a result of your work with me. I can't thank you enough! I changed more in 20 minutes with you, Sky, than I did in literally 1,000 A.A. meetings. No joke. Fear, paranoia, and anxiety melted effortlessly and I became much more whole. I love this stuff. Thanks! Super Blessings!
Thank you for the most profound sessions and transformations I've experienced in healing. After years of both working on myself and working in the field, I found that we were able to get to the deep core issues I've been struggling with (and feeling blocked from) for years.
I don't know what to say except for… 'Wow!' This morning I woke up with a little of that 'tinge' of longing for the 'unrequited love', so I relaxed and meditated for a bit. Then suddenly in the middle of my meditation it hit me… 'I'm Worth It!" I'm worth all of it! Fulfilled love. Joy. Happiness. And a man that wants to be with me! And even more then that… a joyful and full life simply as I am! And today, probably for the first day in my life, I am walking through the world feeling whole as I am. Even m y sister is feeling the shift also and it is helping her! So whatever is happening and shifting is having a very profound and positive effect on both of us.
For the first time, it feels like I have moved beyond the repetitive 'loop' of repeating the same pattern and am now inviting deep, beautiful, and profound things into my life. I'm excited for and looking forward to seeing the next steps of the story unfold.
Its the first time in my life that I feel like I'm done healing. I'll always continue growing and working on myself… but I feel like i am healed. Thank you for your support, encouragement, and positive reinforcement. Our sessions have been transformational! Thank you and many many blessings!
Sky is just amazing! Enough said.
Thank you so much for today. I already feel more FULL of light and love and acceptance and the ability to shine unimpeded by negative beliefs that would hold me back. You are so intuitive and helpful. Much appreciation. I have released core beliefs that did not work for me, instantaneously. My life is forever changed for the better. I now shine to the fullest, with no apologies to anyone. We are all beautiful and worthy of all things good.
Addiction is what really scares me. I don't ever want a substance to control me. That's exactly what started to happen because I was sick and in so much pain. Normally, I don't talk to anyone about my addiction problems, let alone what's going on with me. I keep way to myself —even with my wife. So thank you, Sky, for letting me open up to you. I identify with you. You're a natural! You're non-judgmental and I feel safe with you. I don't feel threatened and I don't feel like I can say the wrong thing to you. That's what makes it easy. You supported me in finding tools and ways to help me pay attention to how I was caring for myself and by doing so, I was able to reduce my intake of pain medicine by half the very first day while my knee heals! By just listening and helping me come up with some basic tools I am consciously taking care of myself better, drinking water and nurturing myself instead of neglecting myself and absently taking too many pain meds. I thank you–and my wife thanks you! You've saved my marriage!
Miracles are happening…
Perhaps this is a "testimony" but I simply mean it to be a different means of saying thank you to Scarlett.
I am the proud Aunt of Scarlett "Sky" A'Hearn so have known her since before she was born. Scarlett has always been beautiful to me but she's also an amazing woman, having become even more so since discovering her calling on this earth in ThetaHealing. God sent Scarlett to me to save my life! Had she not shown up at my home when she did and spending the next three days teaching me Theta, I'm certain I'd not be in this world much longer.
With Scarlett's intuitive skills and guidance, I discovered what the "missing link" in my Christian faith is: I am supposed to be an active participant in God's purpose for me and, as such, am responsible for working "side by side" with Him in order for my life to be what He wants it to be! I UNDERSTAND His Word now and know that my life DOES have a purpose!Her work with me in Theta showed instant results. Even though I didn't really recognize it, much less understand it, SHE did, and showed her love for me in abundance and pure joy (a different kind than aunt and niece).She's gone home now and I miss her as I never have before but she's given me back my life. And, in time, I'll be rid of all my infirmities and have NO MORE PAIN!
Thank you, God, for sending my dear sweet Scarlett to me and for giving me back my hope and my desire to enjoy the life You've given me. I love you, my Scarlett.
We adopted a wolfdog who had many more behavioral and emotional issues than we had expected or been informed of. As an eleven-month old puppy, Rayna was nearly full-grown and completely out of control! We became increasingly frustrated with her and the situation until we took her to meet with Sky. Originally I had only hoped to address Rayna's behavioral issues, but after one session with Sky it was obvious that Thetahealing was uncovering the deeper emotional issues causing her behaviors. Sky was able to get through to Rayna on so many levels! Through subsequent sessions, Sky helped her to make amazing breakthroughs. Rayna came away from her Thetahealing with a changed behavior, attitude, and ability to interact with both people and other animals. I can't imagine anyone who could have helped Rayna more than Sky has! Sky combined her knowledge of animals with her gift for Thetahealing to give Rayna the ability to live in joy instead of fear and anger. Thetahealing also allowed us to let go of the resentment and anger that we were feeling about Rayna's past experiences. Sky offered us healing with compassion and respect. We are so grateful for Sky and the gift of Thetahealing that she has shared with us and our pets!
It's been over a month now since you worked on one of my cat, Gilbert. After that initial bout of non-stop Summer rain that I thought was possibly the reason he was being good at night, he is still going great, settling himself to bed after dinner (just after dusk), and then getting up briefly for a late night snack before I retire to bed. Then he comes to bed with me and is sleeping or settled til the sun rises.This is pretty remarkable considering his previous behavior for several years was to be scratching at the door and going from window to window seeking a way out for half the evening, and starting up again when I was asleep. Only last night did he get up and start yowling to go outside, but I suspect something was 'happening' in the garden. Even then, when I went back to bed, he settled again. Now I don't mind him being stirred by an occasional 'event'.
It is so amazing to know that from different countries, using Skype, I can feel the power of the Light, Love & Healing just as if it was right in front of me! I am very pleased to tell you about an amazing, amazing healing that happened today for me while working with Sky and the grace of the Creator of All That Is. Sky helped me understand and identify my main beliefs that changed my life's perspective, widening it and helping me see how it flows easily and effortlessly without having to experience further pain, suffering or any emptiness.
Today, I received a marvelous miracle of healing for my myself and my family! I will always cherish this healing and feel that it has changed my life and my perspective of things for good. I experienced a lovely and powerful healing with my ancestors that I see now has benefited my whole family!
I saw evidence of this powerful healing manifest instantly after working with Sky, as I had the opportunity to attend a healing circle at the ThetaHealing Institute of México, with most of my family members coming to participate! It was great to see how seventeen people of my family (both there and distance) received a healing. It was so marvelous to think that when I work on myself it can help my family be more open to their own healing! That is the magic of working on your DNA! What an amazing experience of finding out that we are Infinite, that we are Infinite Love and Infinite Abundance, that we have Infinite opportunities to experience and change our lives and that we are worthy of it all!
I am so glad I had this wonderful opportunity through working with you, Sky, even though we live in different countries! It really is life changing!
Thank you again and again.
There are many wonderful practitioners in Australia, and of course, throughout the World, but I am grateful to say I found a special connection with Sky. I have been having ThetaHealing sessions via Skype from Australia with Sky for over about five years. Depending on what I have had going on, we do sessions weekly, or bi-monthly or sometimes even months apart. Regardless, I know she's there for me when I need her.In my first session with Sky, she was able to help me by healing my right knee, which had been giving me grief and preventing me from being able to walk for months.Over the years, Sky has been able to help me with so many breakthroughs and healings- -including being able to be in a relationship again after years of abuse, financial situations, medical & post-operation recovery, manifesting, clearing out much trauma and "ill" programming, mentoring, and helping me to be able to live my passion, while also being a wonderful mum…the list really does go on and on.
I had instant trust with Sky. She hasn't let me "escape" when I am pretty good at "side-stepping" during the process. Sky has a magical, natural talent. What I find to be super awesome about Sky, is she empowers you to empower yourself through Creator of All That Is! She really does have a genuine love for our beautiful planet, all that exists, and of course, a great sense of humor. So much love and gratitude to you, Sweet Sky!
Well let me tell you, that life can give you twists and turns, some are pleasant journeys and some are very painful to travel through. I have been going through a mixture for the last ten years. Going from not being able to walk, and living in constant pain to being completely pain free. Each part of the journey has taught me something. Life is worth living even when you think you cannot go on. Just keep looking forward and what you need to learn and know will show up. You may not think that comes at the right time or is on your time schedule but truly it is. People show up right on time. They may have tried earlier to enter your life or the solution may have started to come to you but you turned away from it and continued to look at the negativity of what was happening. If only you take the time to redirect your gaze, turn from pain that is holding your gaze upon the problem, the solution will show up. You must learn to say no to yourself when you find that you are consistently repeating the negative. When you find this happening stop, turn and look in a new direction because what you are doing is not for your best interest. Turn, look, and wait. It will arrive in a new thought, new person, a new location. Just know that it will come. Your best is yet to come. Too many times we do not stop and listen. The world is waiting for us to listen. She can speak to you in many different ways, we just keep ourselves so busy that we do not stop to think and listen for the unknown.
After 14 years of this process, I finally stopped and listened. It came in the form of Sky. I can tell you that a class with Sky will change your life and open up a whole new world for you. You can go from being in constant pain to being pain free. I did, in taking her Basic DNA class. Sky hooks you up with the creator, you feel the connection and it stays with you. The creator uses Sky to help you turn in the direction of your calling. For some it will just be to be healed, some it will be to share, and some it will be to teach. Whatever you do, know that it is the right thing for you. Everything always works out for you. It has for me. After Sky's first class and learning theta the Creator has changed my life in the following ways:
I had been in pain from a car accident in early 2012, tried everything, Chiropractic, Acupuncture, Physical Therapy, Heller work, Shots to the back, I was at the last step and facing a back surgery. Then went to the Class, asked Sky to ask Creator to do a healing on me and was instantly healed.
Since 2006 Joseph and I were moving almost every year, renting places that never worked out. We had been looking at homes off and on for 2 years. We would make an offer on a home but we would always lose out. Which now I am so happy we did. The homes were ones that my husband liked but just were not what I dreamed off and he was not ready to be a homeowner. I wanted a home of my own so bad. At the first class Sky taught us how to manifest. I took it and ran with it. I manifested a home that is magnificent; it has a view of Puget Sound and Tacoma out the back, and Mount Rainier out the front. The creator provided the home and the money to make it happen. It was more than what I envisioned in the manifest but the creator wanted to give us a big surprise and we found it on a whim. The creator showed me the house on the Internet late the night before, and I thought it was a great looking house but way out of our price range, $100,000 out of our range. The next morning we had an appointment with Matthew our Realtor to look at a Home. We met up and looked at the house, which turned out to be a total flop. It needed so much work and was falling apart. We happened to be driving close to this house so I suggested we stop by. In less than 5 minutes, Matthew called and arranged for us to view the house in a half hour. We were only going to look at it because it was close by. We walked in the door and the home spoke to us and made us feel like YES I am yours and you are mine. We looked at each other just inside the front door and without looking at the rest of the house, told Matthew we wanted this home. Joseph told Matthew to make it happen. Then we looked at the rest of the house. Just as we were leaving, the owner drove up in his white truck, he wanted to chat and told us he had some special things to show us about the house. Then as we were leaving he told us that he had just received a cash offer for the house. Matthew said it would be a miracle if we got the house but he would put in our offer. We went home and I manifested like Sky had taught me…. like a banshee. Then the next morning, Matthew, who was really surprised, informed us that we had the house. We acquired the loan, which was a miracle too within a day, we only had to wait for the paperwork. This all happened within a month of Sky teaching us to manifest.
Before the class, I felt that I was just the person at work that everyone expected me to do all the jobs they didn't like and that they did not appreciate me. After taking the class with Sky, that all changed. Due to the believe work and feeling work, my situation changed. I noticed that I was more a part of the group. They really did appreciate and enjoyed working with me, they quit giving me all the shit work. They were treating me with respect. I had one co-worker that always would put you down or belittled you. That stopped and then she sent an email to our boss complimenting me and standing up for me. I was shocked. Since the class people come to my desk, visit and talk, where before they would avoid me somewhat, or it was more like I wanted them to avoid me.
First Healing. After the first class when I went home, My mother-in-law called and said she needed us to come down and see her right away. Her husband, about 4 months previously had open-heart surgery. My husband, Joseph, had really bad allergies to cats and dogs. They have two dogs. I told him that I would not go with him unless he had the creator heal his allergy. I did not want to drive down there for 7 hours and have to turn around and come home because he eyes would swell shut and he was unable to breathe, like it happened in the past. Allergy medication did little to help him. So he agreed for me to use the Theta on him. We spent 4 days down with his Mom and he did not react to the animals at all.
Second Healing. After Joseph's Mom saw that Joseph was cured of his allergies and he explained how it happened, she requested that her Hip be healed. She was in lots of pain and was having trouble walking and taking a lot of painkillers. So what's a girl to do but help her mother-in-law. To this day she is happy and doing great. By the way, she is 82.
I needed Money to take the Advanced Theta Class in California. I wanted to take the class and did not have the money; my husband told me I could go take the class if I could come up with the money. I had none saved as we were just purchasing the house. I talked to Sky in the morning and informed her I would be unable to take the class unless money just fell into my little hands. I was so disappointed. I would need money for the flight to California, the place to stay and then the class. So what to do, but manifest. I went to my desk and gave my request to the creator like Sky taught me. To my surprise, I received a call from the adjustor within the hour wanting to negotiate a settlement on the car accident. We talked and I received the money within two days. The Creator provided it all, Advanced Theta, I was there, Loved the other students, it was a great group.

I could go on and on. I never thought so much could change in so little space of time. I love beginning each day with the knowledge that there are possibilities for me, which one to choose. Take a class with Sky and she gives you your life back with a feeling of joy, happiness, and a sense of adventure. This is only a small touch of the beginning of my new life that Sky has opened up to my understanding. Come take a journey of adventure with Sky. Come play with us and experience the world in a whole new outstanding way. You too can achieve great things. Sky has showed me that we are only limited by our own beliefs of limitation. Expand yours to include us. Life consists of our connections and willingness to accept change for the enhancement of our existence and the universe. Let's not save the best for the last. Start today. It only takes one little baby step. I dare you to begin your adventure.

Amazement. That's the only word you need when you learn from Sky.
I wouldn't have figured that out in 30 years of therapy! Thank you Sky! – M. O.,
Sky activates others simply by being her magical self! You will be changed by being in her presence. THEN, she does her amazing work, and it's an experience that is beyond compare. It's rare to be around someone who is wired to expect miracles always. She knows it's possible to create whatever you want with ease – that's her normal. Sky is always looking for the easiest, most magical way to have the best life possible, and she wants YOU to be able to do the same for yourself. If you are attracted to being in the presence of someone with BIG VISION and conscious connection to ALL possibilities, Sky is your woman. If you really want what you say you want, working with Sky will help you create it all with ease and grace.